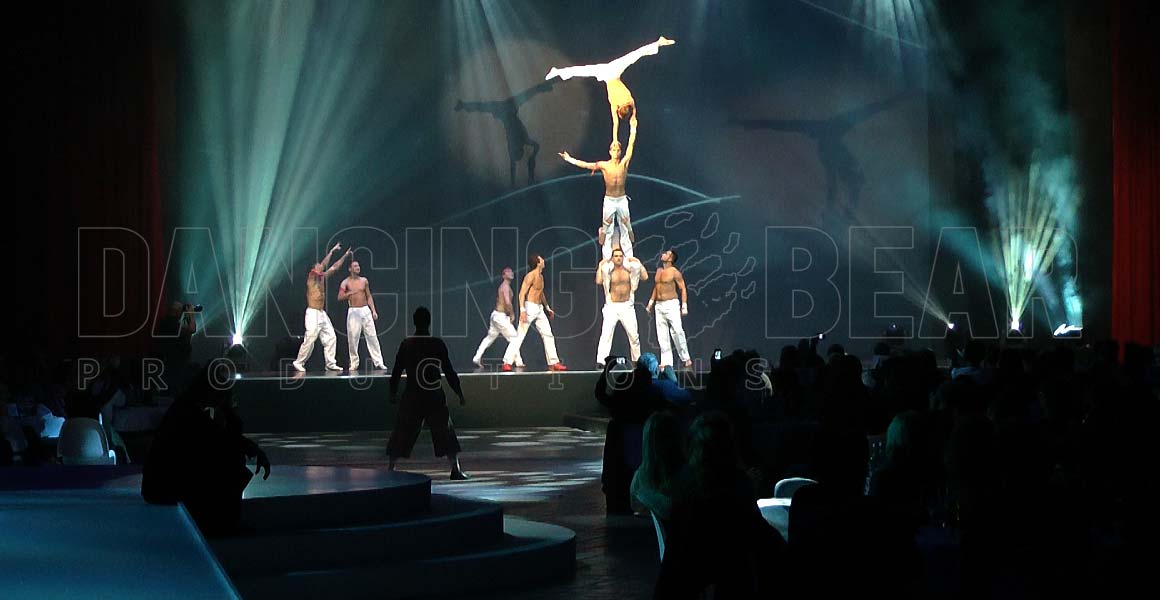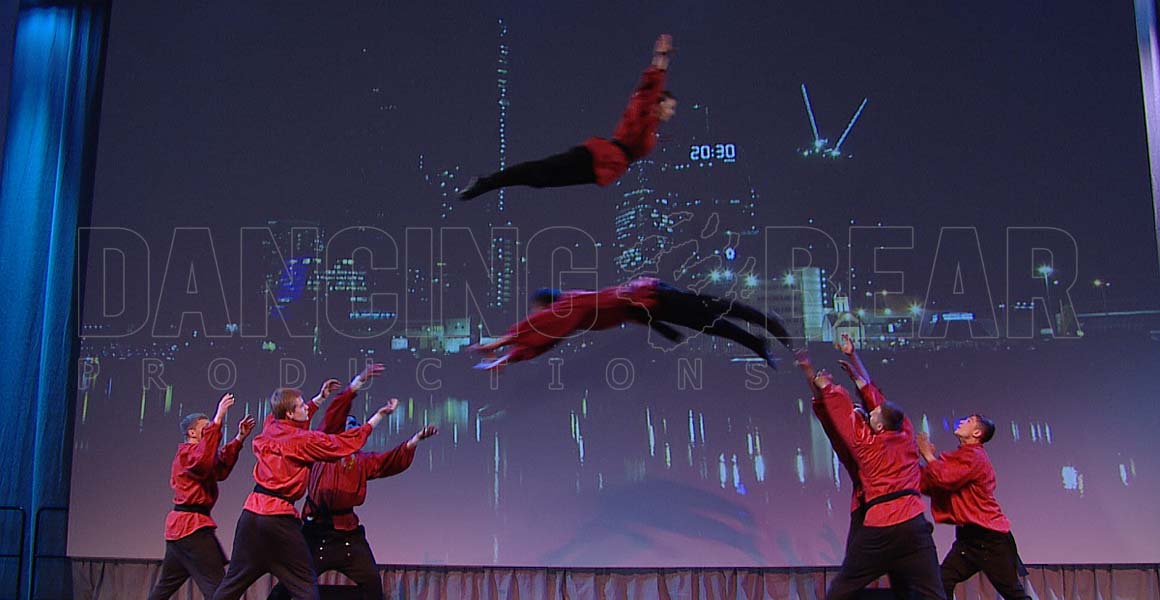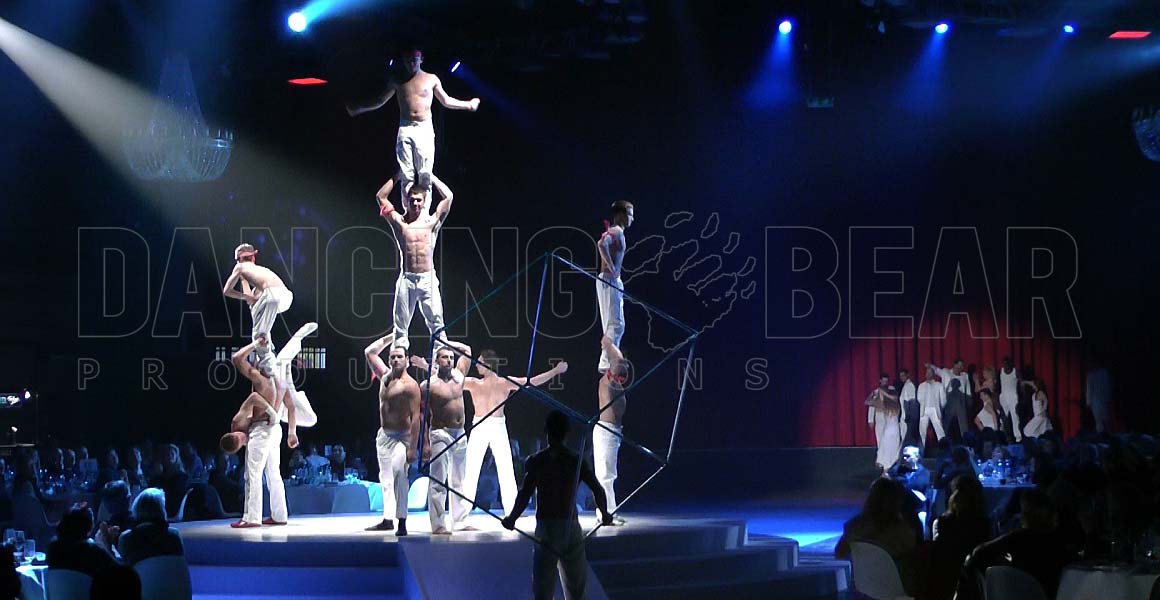 HANDVOLTIGE SHOW ACT
The term Voltige Acrobatic / Handvoltige  refers to the probably fastest and most breathtaking performance, which is possible without technical aids and where precision, communication, and trust are the essential things.
Together we achieve the impossible, that's the strong message from this performance. Up to ten performers whirl across the stage in spectacular twists and turns, creating moments of breathless suspense.
The action takes place closely in a row, if not even at the same time, one above the other, several times around the own axis, and especially in unbelievable heights – naturally without a safety net or double bottom.
PERFORMANCE DETAILS
Duration: approx. 3 to 5 min.
Performer: 10 pax
TECHNICAL REQUIREMENTS
Performance area of 10 x 4 m
Minimum height of 6 m
PERFORMANCE ADVICE
Gala/show program