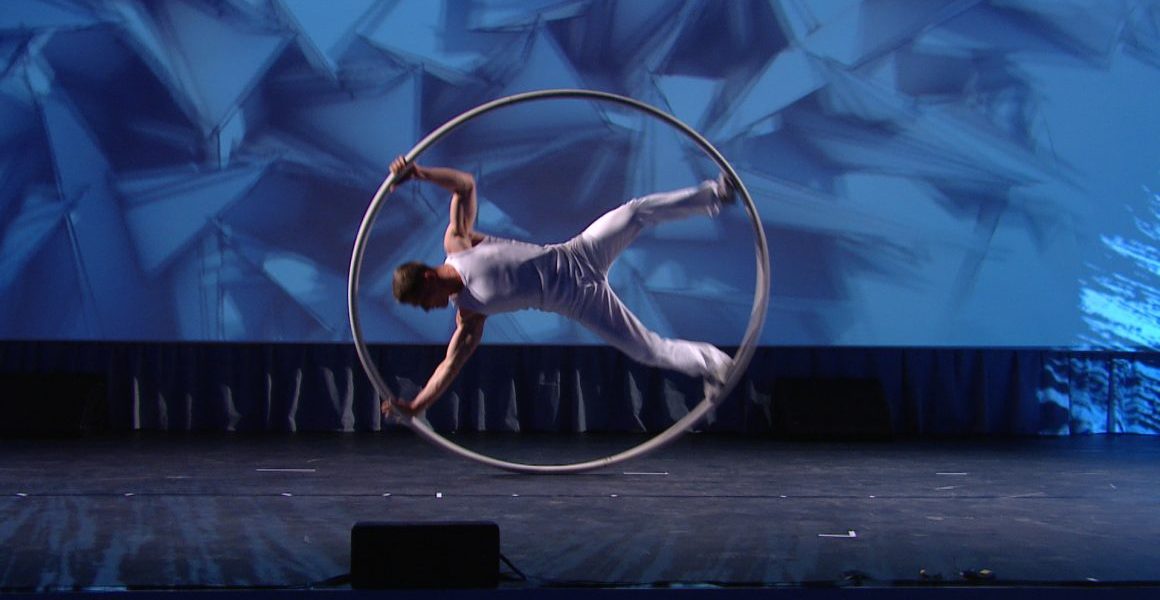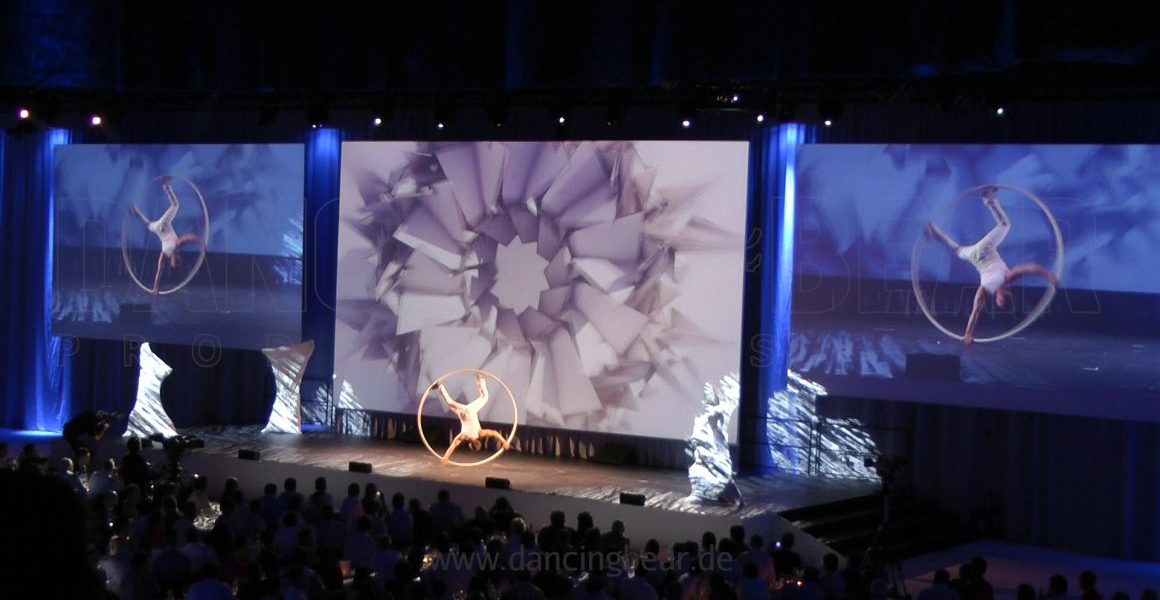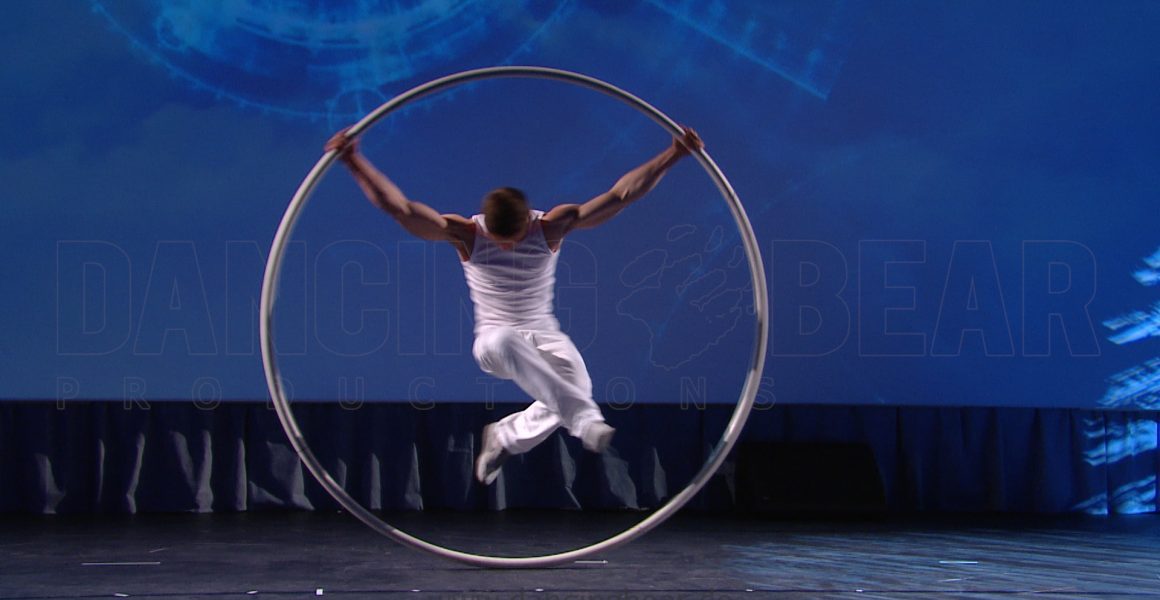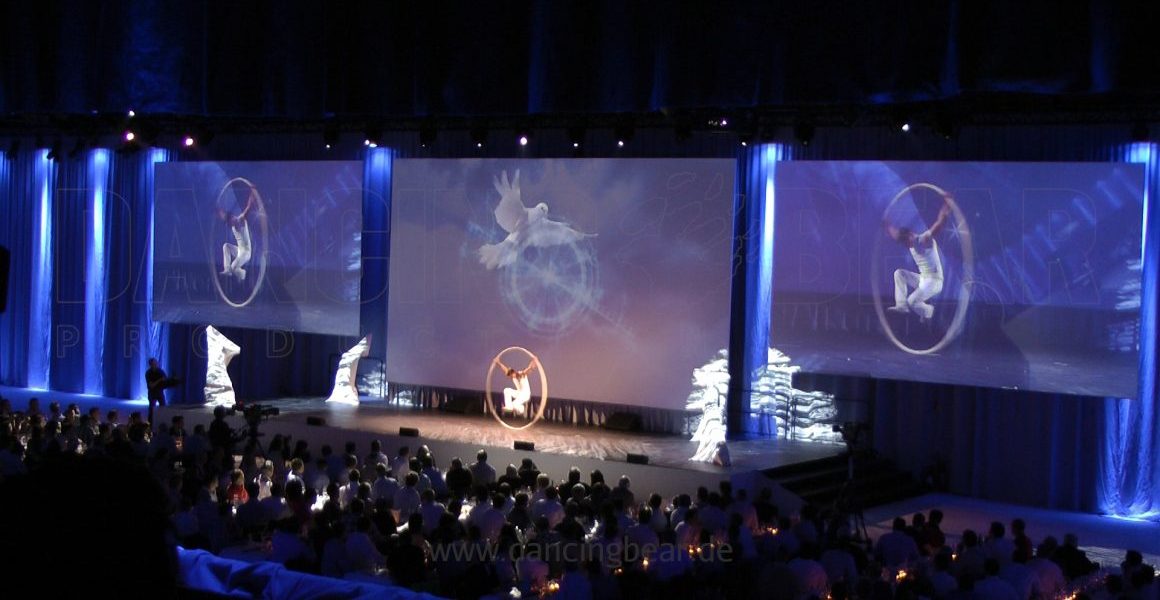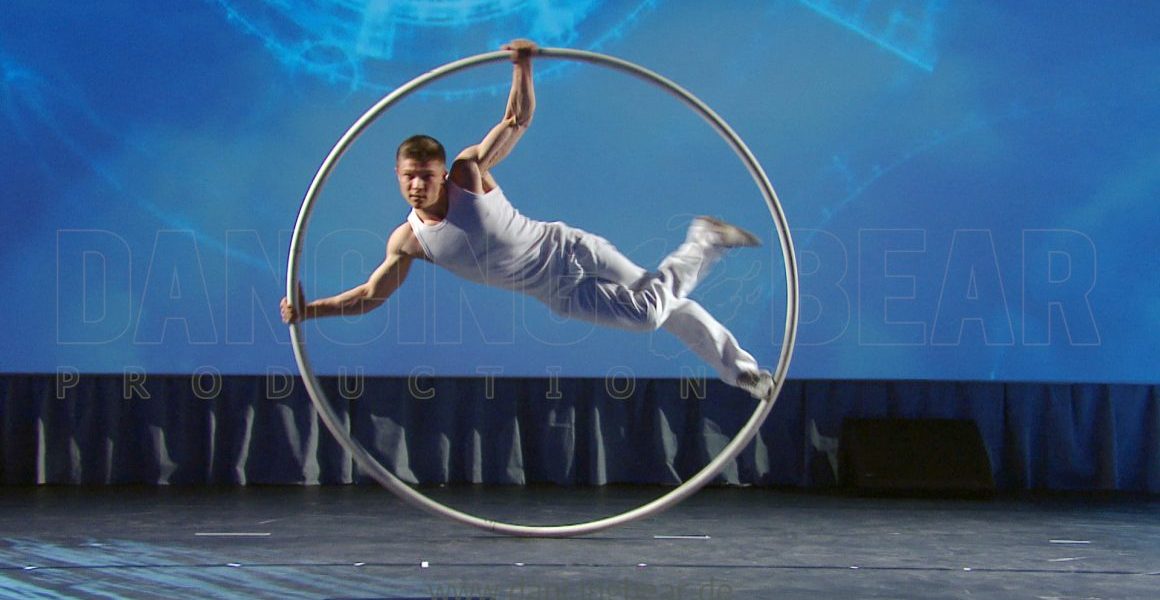 CYR WHEEL SHOW ACT
It is known that the wheel cannot be reinvented, nevertheless, the Cyr Wheel is a 360° universe of its very own, where unbelievable impressive pictures are created in its orbit.
For example, several Cyr Wheelers can present a "human gearbox", where one gear grabs in another and therefore stage the term partnership or team spirit pictorially.
The visual appearance: amazing! The possibilities: versatile! The fascination: endless! During a Cyr Wheel-Performance every stage turns into a cosmos of its own. It is aesthetic, powerful, and expressive. It is spectacular, rapid, and fascinating.
PERFORMANCE DETAILS
Duration: approx. 3 to 5 min.
Performer: 1 to 4 pax
TECHNICAL REQUIREMENTS
Performance area of 4 x 6 m
Dance floor (PVC) on stage floors
PERFORMANCE ADVICE
Gala/show program